Lataamo review
The online casino Lataamo, opened in the summer of 2022, looks like quite a firecracker! The blue-yellow color scheme and electric elements hit like a fist right on the casino's front page. It is a fast casino operating with a tax-free Estonian license from a recent Vana Lauri OÜ operator, who does not yet have very comprehensive experience in the casino world. So let's get a good first impression from Lataamo!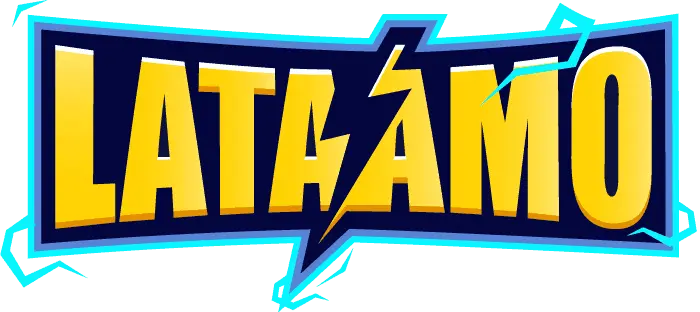 PLAY INSTANTLY
+ 100 Free Spins
+ BONUS WHEEL SPIN WIN UP TO 2000€
Deposit Bonus
100 Free spins Kingdom of Dead
Wagering
1x
Max Bet
€
First impression of Lataamo
The online casino Lataamo, opened in the summer of 2022, looks like quite a firecracker! The blue-yellow color scheme and electric elements hit like a fist right on the casino's front page. It is a fast casino operating with a tax-free Estonian license from a recent Vana Lauri OÜ operator, who does not yet have very comprehensive experience in the casino world. So let's get a good first impression from Lataamo!
In his review, Bonusguru goes through the ins and outs of Lataamo. The important thing for us is of course the casino bonuses, of which we first review the welcome bonus, but we don't forget to take a look at other promotions as well. In addition, the site's money transactions, customer service and other features come under our radar, so keep reading!
Lataamo welcome bonus only from us: 100 free spins to Book of Dead with 1x recycling!
We are not called Bonusguru for nothing. Exclusively from us, you get an improved welcome bonus for Lataamo, which includes 100 free spins with almost no recycling, with a difficult 1-time recycling! The bonus doesn't get much easier than this. So, there's nothing to do but grab a whopping hundred spins on Play'n GO's highly popular success slot. If you wish, you can prefer the standard Lataamo welcome bonus, which is a spin of the Bonus Wheel. Mathematically, however, this is probably less in terms of monetary value, but it is also an option if you are interested in risk-taking. You cannot redeem both bonuses.
How do I play at Lataamo?
Lataamo is a Pay N Play casino. It means that money transactions are handled exclusively with the online banking payment provided by Trustly. So nothing more than depositing in and playing! This makes playing easy, because you don't have to create a game account and usually don't have to confirm it later by sending documents. If you want to continue the previous game session without making a deposit, just press 'Continue playing' and then select 'Log in to the bank'.
When you make your first deposit, at least 10 euros, you can immediately start spinning the Bonuswheel and enjoy your cash spins. Of course, you can also directly switch to free-choice games with your own cash register. However, you shouldn't spend too much time with the discs you won, because they are valid for a month.
Deposits and withdrawals at Lataamo
As said, Lataamo is a fast casino that works without registration. The only possible payment service is Trustly, which is a reliable Swedish company specializing in online bank payments. All major Finnish banks are at your disposal, through which deposits and withdrawals move smoothly! On the other hand, in the case of Pay N Play casinos, you have to remember that no other payment methods are used. Therefore, fans of online wallets and cryptocurrencies have to look for gaming moments elsewhere.
The minimum deposit at Lataamo is 10 euros, while the minimum withdrawal is 25 euros. We would like to see the minimum withdrawal limit a little lower, but this is still a process. The great thing is that instant instant payments are available! This means that withdrawal requests are usually processed immediately, and winnings are paid into the bank account within minutes. Profits are tax-free thanks to the Estonian license, and there are no costs for transfers.
Bonuses at Lataamo
Lataamo relies largely on free spins in its bonuses, which is evident right from the welcome bonus. This will surely divide players into two camps. Yes, cash spins with a small, only 1x recycling are always fine for us, but for those who play with larger stakes, the free spins for small stakes can feel a bit modest. However, there are no simple small spins, but in jackpot spins the value goes up to ten euros!
Lataamo Wheel can be spun based on game history. It is a kind of loyalty program where you can earn spins of varying value by climbing. You can always see the number of available spins on the Bonuswheel page, which you can find in the main menu at the top. Sometimes the prize can be something other than free spins.
In the main menu, you will also find the Promotions page, which would indicate that there may be other offers and bonuses from Lataamo. However, the campaign page is a bit special, as it mostly contains game-related news, such as announcements about new games. Nice to read, but calling these campaigns is perhaps a bit misleading! Hopefully new real casino bonuses are still coming to the site.
Lataamo's selection of games
Lataamo downloads a selection of almost 1,700 games to the counter. This is by no means a massive coverage these days, but let's forgive it for a still fairly new casino, which nevertheless adds new products every week. The roster includes most familiar manufacturers, such as Play'n GO, Pragmatic Play and Nolimit City. In a bit of a strange way, you can't browse games by manufacturer, but you can click on the studio name shown under the games in the game lobby, from which you can browse only slots made by them. Another option is to search with the search function, which also recognizes searches by the name of the producer.
The supply could always be larger, but yes, even in the current selection, you can find gunpowder and quality. Slots can be browsed in a few useful categories, including bonus buy games, jackpot games and high volatility games. It remains a small-scale mystery what the name of one of the game categories 'Don't drop the soap', which contains two games, means.
The live casino serves in its own lobby found in the main menu. There you can sit down at one of Evolution Gaming's or Pragmatic Play Live's famous game tables for roulette, blackjack or baccarat, for example. Also remember the entertaining game shows, which are making a big rise among the live games. These fast-paced, TV-inspired games are full of speed and high payouts!
The game lobby works very quickly. You don't have to wait long for icons to load, and your hair won't turn gray when loading games either. You can experiment with play money, and you can arrange the results as you wish, either alphabetically or according to the age of the game. So there's nothing funnier to do at Lataamo in terms of games, especially since the selection will get a little bigger over time!
Lataamo customer service
Lataamo offers customer service in live chat and by email at [email protected] . The chat is structured a little differently, because it can only be found on the customer service page, which you can find in the link menu at the bottom of the page. A slightly easier way would be to hit the support button in the bottom corner of the page, where it could be found quickly when the need arises. There are no exact opening hours for customer service, but the staff say that they are usually best reached between 8am and 9pm. Support is also available in Finnish!
Where the casino could perhaps still falter a bit is the amount of information found on the site. You can't find any information about money transactions or bonuses either. Of course, Lataamo's operating principle is itself very simple, but it would still be desirable to find answers to even some of the most common questions. No, you can always contact customer support, who at least solved Bonusguru's problems very quickly and kindly, in clear Finnish!
Lataamo with mobile devices
The popularity of mobile gaming among online casino fans has skyrocketed. The modern Lataamo Casino offers an excellent setting for this. Even in the desktop version, the website is already so simple and lightweight that it moves to a smaller screen like water! Everything works like a model in the mobile version, and as usual, Trustly payments are handled on mobile devices as well as on a computer. Many banks also support mobile authentication, which is also perfect for mobile gaming.
You won't find a separate Lataamo application in app stores, and it seems that there is not quite as much demand for them among today's players as there was just a few years ago. The development of mobile devices has progressed to such an extent that today it is also possible to play games directly in the mobile browser without unnecessary downloading and installation of apps. The same is the case with Lataamo, whose features and games work just as well on mobile as on a computer.
Lataamo's advantages and disadvantages
Lataamo is a refreshing introduction that fulfills the basic mission of fast casinos to keep playing fun, easy and, above all, simple. This also applies, for example, to bonuses that have been made easy: the bonuses mainly consist of free spins from the Bonuswheel, the winnings of which are only affected by simple wagering. This is pretty clear to the player – on the other hand, the downside is that bonuses other than free spins are under a rock. In addition, not all players may like the fact that the Bonuswheel decides how many rounds there will be. You can see it right away from the welcome bonus, the value of which can be anything from five euros to 2,000 euros.
The environment is very pleasant for playing at Lataamo. The dark-speaking site loads quickly, although the advertising slogan 'World's fastest casino' has already been said quite a lot. It's still not far from the truth, as you can see for example in the game lobby, where the listing of just under a couple of thousand games is loaded very slowly. Of course, the speed fits well with the electronic theme and the fact that it is a fast casino. There is also enough speed in payment traffic, whose withdrawals are mainly instant instant payments, i.e. transferred to the bank account in just minutes. It is worth noting that the minimum withdrawal is a slightly higher than usual 25 euros.
One of the most important things in an online casino is of course the selection of games, and in that Lataamo remains at the level of a reliable performer for the time being. The selection of less than 1,700 games is not massive these days, although of course it still increases week by week. Fortunately, the browsing functions of the games are reasonable, so it shouldn't be difficult to find your favorite.
Lataamo's good sides
Bonuswheel's spin-free free spins
instant quick withdrawals
customer service in Finnish
fast site
tax-free profits
Lataamo's disadvantages
slightly high minimum withdrawal
little information on the site
there could be more games
The security of the charging station
The Estonian license is not quite as famous as the MGA license, but there are also several completely reliable casinos sailing under the flag of our neighboring country, Lataamo being one of them. The website's convincing external appearance hides a safe Trustly money transfer and SSL certificate inside. Although it is still a fairly new online casino, everything exudes a safe gaming experience. To support Bonusguru's claim, you can also find a lot of positive experiences about Lataamo from other places on the internet!
Latamo and responsible gaming
Lataamo says that it is committed to responsible gaming, as it should be. The topic has its own page dedicated to it, which contains a little more information about preventing and treating gaming problems. Still, the handling of the theme leaves a little to be desired. Not a word tells about the ways in which the customer could influence his own playing on the site. In Bonusguru's opinion, different tools, such as deposit and loss limits, are important aids in limiting gambling. It is also not stated anywhere whether Lataamo is included in the HAMPI register, which is the joint blacklist of casinos operating with an Estonian license.
Briefly about the history of Lataamo
Lataamo saw the light of day at the end of 2022, and its background company Vana Lauri OÜ was also founded in the same year. The operator is not famous yet, but maybe in the future, thanks to its first quality casino, it will become one of the well-known players! Bonusguru's preliminary work showed that despite the headquarters in Tallinn and the Estonian name, there is mostly Finnish blood in the company. Lataamo can therefore be considered a Finnish online casino.
Lataamo compacted
Lataamo Casino is full of electricity! The Estonian novelty casino wants to add energy to gaming and succeeds in its task in an exemplary manner. Although there is no elderly operator in the background, the different elements of the game have clearly been thought about. The player can feel at home with, among other things, customer support in Finnish, a good translation and, of course, tax-free immediately paid winnings.
Lataamo's most unique feature is the Bonuswheel wheel of fortune, which can be spun upon registration and later according to game history. The reward is usually free spins, which are subject to easy simple recycling. Sometimes you can also win quite valuable rounds, worth up to ten euros at the most. Not bad! If free spins are your thing and you are interested in a quick game session on a pleasant site, Lataamo is an excellent option.
Deposit Bonus
100 Free spins Kingdom of Dead
Wagering
1x
Deposit Bonus
100 Free spins Kingdom of Dead
Wagering
1x
Max Bet
€