iWild Casino review
The circus has arrived in town! iWildCasino takes players to Tivoli, where familiar characters from various slot games roam the stage. This spectacular site is the handiwork of the well-known operator Altacore and has been serving players since 2021.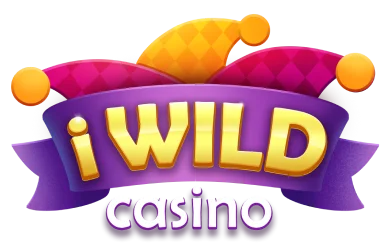 100% BONUS
Up to 500€ + 100 Free Spins
Deposit Bonus
100% bonus up to €500 + 100 Free Spins
Wagering
35x D+B
Max Bet
5 €
First impression of iWildCasino
Töttöröö, the circus has arrived in town! iWildCasino takes players to Tivoli, where familiar characters from various slot games roam the stage. This spectacular site is the handiwork of the well-known operator Altacore and has been serving players since 2021.
If you are interested in what the casino has eaten, of course read this honest review by Bonusguru! We go through what the freak circus is all about, including the welcome bonus and other promotions, money transactions and game selection. So, nothing more than to put on the director's hat and explore the offerings of the up-and-coming online casino.
iWildCasino's welcome bonus: Up to 3,500 euros in play money and 270 free spins for the first four deposits!
As the name suggests, iWild offers newcomers a rather wild gift. It is a four-part bonus, where you get a double up to 500 euros and 100 free spins for the first deposit, a 50% deposit bonus up to 1,000 euros and 80 free spins for the second deposit, a 30% deposit bonus up to 1,000 euros and 60 spins for the third, and a further 80% deposit bonus for the fourth Up to 1,000 euros and 30 rounds. The title of the bonus also mentions a bit funny that there is a "260% bonus" – maybe someone could tell the casino people that the bonus percentages don't work like that, they can't be added together.
Despite the convincing size of the bonus, unfortunately, the conditions also do not really stand up to closer scrutiny in the case of the welcome bonus. In the bonus terms in Finnish, for example, it says that deposit bonuses would be subject to a very modest profit ceiling of 100 euros! When discussing the matter with customer service, it turns out that the correct limit would be 5 times the bonus amount, and the 100 euro limit would only apply to free spin winnings. Be that as it may, such profit margins do not bode well, and neither do conditions that cannot be trusted.
As nice as iWildCasino's bonus is, if you decide to take it, we recommend reading the bonus terms in English and, if necessary, arguing with the staff. It can often be the case that the biggest bonuses have the strictest conditions, but at least we don't want to be disappointed at the time of withdrawal! Otherwise, the conditions are not the most favorable, as the wagering requirement is a rather high 35x (T+B) for the deposit bonus and 40x for the free spins winnings. Each bonus batch is only valid for 10 days. The maximum bet when recycling, on the other hand, is the familiar five euros.
How do I play at iWildCasino?
iWildCasino is a traditional online casino for which you need credentials. Join quickly, and soon you will be ready to make your first deposit and start playing! This site works pretty much like any other casino, and there will be no problems when it comes to redeeming bonuses, transferring money, or playing the game itself.
The clarity of the user interface has clearly been invested. Even though the site is visually rich, it has not been allowed to get in the way of ease, for example in terms of menus. The color scheme and fonts are also professionally implemented, but perhaps the colors can be a bit too harsh for lovers of the most restrained themes.
Deposits and withdrawals at iWildCasino
The smooth flow of money is guaranteed by several familiar and somewhat unfamiliar payment methods, such as Rapid Transfer online bank payment, Apple Pay mobile payment, Visa and MasterCard cards, Skrill, Neteller and MiFinity online wallets, paysafecard voucher and of course many cryptocurrencies. Even crypto fans often turn to Curacao casinos, because they are still sadly rare on other sites.
The minimum deposit and minimum withdrawal are each 20 euros, and no fees are charged for transfers. Withdrawal requests are also processed relatively quickly, as the casino promises to accept withdrawals as a rule within 24 hours. On the other hand, there is no praise for the transfer limits, as they are set quite low: the maximum you can withdraw is 400 euros at once, 1,200 euros per day and 20,000 euros per month. Bonusguru's hat doesn't rise from that either, that due to the Curacao license the profits are subject to tax as usual.
Bonuses at iWildCasino
At some casinos, the bonus offer is limited to the welcome bonus, but not at iWild! The site offers campaigns for every finger. The Reload weekend bonus always brings a nice 50 percent deposit bonus up to 500 euros and 25 free spins on top. The wagering requirement is the same 35x (T+B) for the portion of the deposit bonus and 40x for winnings from spins, and otherwise the conditions are the same as the welcome bonus. The Wednesday bonus adds more excitement to the middle of the week. It is also a 50% deposit bonus, this time up to 300 euros and enhanced with 50 free spins. The conditions are the same as above.
Cashback is useful when the lucky lady is in a bad mood. Ten percent of the week's net losses and even more up to 15 percent, if the player has progressed in the VIP program, are promised cash back. The good thing about cashback is that its maximum amount is not limited in any way, on the other hand, unlike many other cashback bonuses, it is not free of recycling, but far from it: the cashback amount is subject to recycling no less than 20 times.
What about the mentioned VIP program ? Indeed, iWildCasino offers its most diligent players a five-level loyalty system, from the Bronze starting level all the way to the Joker level. In addition to the increasing cashback, there are, among other things, higher withdrawal limits, a personal account manager, free spins and other additional bonuses.
The casino also has a bonus shop where you can buy bonus money and free spins. Coins are used for purchases, which in turn are earned both by deposits and by betting. A good addition to the offer! It's worth taking an active look at the offer page, where you can find a wide variety of changing promotions and casino tournaments that are constantly running. If you want, you can also accept iWild's marketing, so you'll be among the first to know about the latest promotions!
iWildCasino's game selection
One of iWild's strengths is its massive game selection, which is among the most compelling we've seen – and we've seen a lot. The site's catalog includes almost 7,800 products, and new ones are constantly being added. There are games from all the major producers, such as NetEnt, Pragmatic Play and Play'n GO, as well as many up-and-coming names. In total, more than 70 game studios are involved.
The gaming lobby is delightfully progressive, especially in terms of the distribution of games. At first it seems that the own tabs are only available for different game groups, but if you keep your eyes open, you can see significantly more options for categories. This can be found under the main menu in the game lobby, behind the small 'Select Collection' drop-down menu. There you can find your own listings for, for example, bonus purchase games and games with high volatility and two-way winnings. A great feature is also the high RTP category, where you can find the games with the most generous return percentage.
Otherwise, the game lobby is quite a successful creation. You can try games with play money in the demo version, play in full screen mode and save to favorites. There is a search function, of course, and products can also be browsed by manufacturer. However, it is not about a particularly fast lobby, for which the huge number of games certainly has its say.
Naturally, as in all casinos today, the main attention is given to modern slot games, i.e. slots, which are also Bonusgurun's absolute favorites. But let's not forget other game formats, table games and live casino, especially in the latter, the selection is also unparalleled: in addition to the familiar Evolution, you can find live tables from e.g. Ezugi, Amatic, Lucky Streak and many others. In addition, iWildCasino's offering includes the popular Aviator mini-game, which has been given its own place right from the main menu. Try it if you are not afraid of flying!
iWildCasino customer service
The service plays on iWild around the clock. The easiest way to contact the staff is in live chat, which can be found in the lower right corner of the page. It is also possible to send an email to [email protected] and even call the phone service. At least Bonusguru has not encountered Finnish-speaking helpers yet, so Finnish-speaking help may be a bit under a rock.
During the test, the service was excellent. You had to wait a few minutes for support, but once you got to the point, you got answers fairly quickly. This is a good thing, because there is unfortunately little information on the page, and in addition to that, it is quite tentative and sometimes even misleading when it comes to the Finnish language. This would be a clear place for the casino to fail, and of course support in Finnish would be a good addition. Otherwise, we are talking about A-class service!
iWildCasino on mobile devices
The number of mobile players is already more than half of casino players. iWild reacts to this by offering a state-of-the-art mobile version, which allows playing on mobile devices as well. What the casino developers have not started is the development of their own application, but Bonusguru at least does not know how to take advantage of this. So it is that nowadays the games run easiest in a mobile browser, where you only need to write a familiar address in the address bar to be able to play. By saving the site in the application menu if you want, you can get to the whirlwind of games even faster in the future.
We did not encounter any problems with the mobile version of iWildCasino. Like the desktop version, the site is also stylish in pocket size, and all features play the same way. There are no special treats, such as payment methods specifically aimed at mobile devices, on the site, but of course money transactions still work on mobile devices as well as on computers. No complaints!
Pros and Cons of iWildCasino
iWild has invested in what is most important to many in an online casino: a large selection of games and casino bonuses. The site has not developed anything completely different from the masses, unless you count the Bonus Shop feature as a rarity, which is a fun twist to the otherwise generous reward repertoire.
The Finnish player is left to rub his head a bit at a couple of points. This is mainly due to the fact that the website has not been very professionally translated into Finnish. Sometimes tongue twisters only cause amusement, but sometimes they can be downright misleading, which is not good. Some sections, such as the general terms of use, have been completely left untranslated. In addition, for a Finnish player, the Curacao license is of course not the number one option.
Advantages of iWildCasino
lots of campaigns
spectacular site
cryptocurrencies
24/7 customer support
Cons of iWildCasino
poor quality translation
Curacao license
Security at iWildCasino
The name promises a wild experience, but surely that doesn't have to mean unreliable? Not at all. Even though iWild has a license from Curacao, this is not a sign of an unsafe casino, especially when there is a well-known operator behind it. The bottom of the page is decorated with several recognitions awarded by gaming communities. In addition, the site offers, among other things, an SSL certificate and secure payment methods.
iWildCasino and responsible gaming
Responsible gaming is something that almost all online casinos today take into account to some extent. Almost without exception, they offer their own information page on the subject, which also in the case of iWildCasino you can find in the link menu at the bottom of the page. Unfortunately, however, this page is almost as empty as it is just a short burst of information. There are no self-imposed restrictions, although you can request them by sending an email to customer support. In any case, we think this would be a clear place to rock!
Brief history of iWildCasino
iWildCasino was founded in 2021 as part of the casino coverage of an operator called Altacore NV, which is not a small one, but covers up to twenty gaming rooms. It is a widely known operator, which, however, may not yet be known to everyone in Finland. The company's most famous casinos include Rollino, DozenSpins and Snatch Casino. iWild is one of the fastest recognized casinos, as evidenced by, among other things, AskGamblers awarded it as the best new casino of the year in its launch year!
iWildCasino in a Nutshell
Launched in 2021, iWildCasino is a pleasant-looking gaming site from Altacore. The colorful, circus-inspired splash offers a really rich selection of games and a lot of interesting campaigns, although not on top terms. It is also unfortunate from the Finnish player's point of view that the translation is a rather weak act, and of course the Curacao license does not cause cheers. But if you don't mind small beauty flaws, all you have to do is give it a try to see if this circus is to your liking!
Deposit Bonus
100% bonus up to €500 + 100 Free Spins
Wagering
35x D+B
Max Bet
5 €